2017 Calendars, Agendas, Planners and Datebooks!
›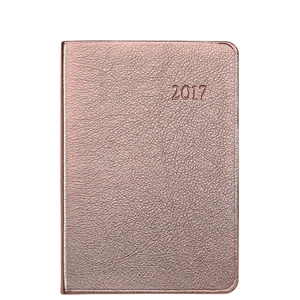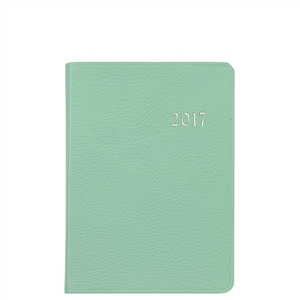 Our Agendas shown here in your best selling colors:
Rose Gold, Get one to match your iPhone, before they run out!!!
And classic Tiffany Blue, because it's always in style.
For the best year yet, for yourself or as a gift!
Order your 2017 calendar today!
2017 Calendars, Planners & Date books! Butter-soft leather/recycled leather covers, 100% renewable cotton, gilt-edged, smooth pages. Make every day of 2017 special using these beautiful books!

Quick Turnarounds. Corporate & Quantity orders welcomed. We offer stock engraving as well as custom engraving: company logo, family crest, custom monograms and messages and other custom designs - from your original artwork.
24 Hour Price Quotes ~ Call or email Now: 1.800.866.7367 info@scribesdelight.com for custom logos and artwork FREE Gift Wrap!
Early bird Special use coupon codes: FreeMonogram & FreeShip
for Free Monograms and Free Shipping on ALL DATE BOOKS ~ for a limited time!!!
Incredible HOLIDAY SPECIAL!!! With any Agenda Purchase: Get an Exclusive Sea Swirl Blue Inkwell ~ a terrific gift for anyone who loves to write or loves the sea...90% off! (usually 99.00) Only $10 !!! Use Code: SeaInk at checkout