Complete Embossers - Elite Embosser
›
Welcome to ELITE EMBOSSERS.COM
Elite Embossers ~ We are the Direct Source for Elite Embossers! ~ Elite Embossers
Manufacturers for Martha Stewart, Papyrus, Williams Sonoma, Shiny Brand and embossers replacement inserts for most brands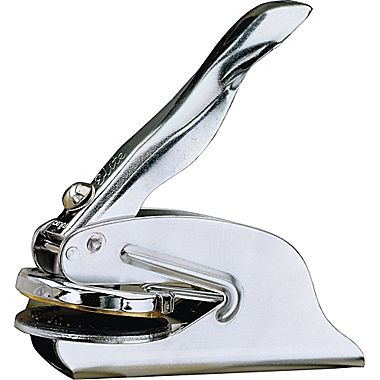 Just one of our many happy customers raves:

"First, let me tell you just how much we have enjoyed your product! I bought your embosser as a gift for my bibliophile husband in the first few months of our marriage and I cannot begin to explain how excited it made him. We have around 1,700 books in our teeny tiny apartment. Nearly every one bears the imprint from your embosser. "
Quick Shopping Links: Address . Library . Wedding . Monogram . Company Logo* . Notary & Professional . Family Crest* . Holiday . Kitchen & Design Embossers & more!
Use our stock or your custom designs to create Your Unique: Invitations, Resumes, Stationery, Programs, Placecards, Presentation covers ~ Luxurious. Affordable. Green: No electricity needed to decorate your papers & invitations! ~ Scroll Down to SHOP...
*Email your artwork to info@scribesdelight.com
24 hour Price quotes. Quick Turnarounds. Corporate & quantity orders welcomed.
Call us at 1.617.733.5335 (Worldwide) ~ Order Today ~ Scroll Down to SHOP...
It's fast & easy.
Or TEXT US! @ 617.733.5335 to Order or get instant price quotes & answers to all your embosser questions. Try it NOW!
Quick Shopping Links:
Check out our Incredible Holiday Specials!! ~
Select Journals, Address Books, Golf Books, Inkwells and More 50-90% off!!