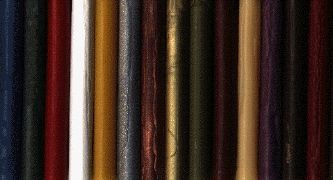 Our Sealing Wax makes your invitations, stationery, announcements magical!
We offer every style of wax you need:

Classic wickless banker's wax

Classic wick wax


Modern smoke free wickless heat gun wax.
Offered in every color imaginable! Call us today to ask about your favorite or we can create your custom color!
Quick Turnarounds. Corporate & quantity orders welcomed.
INSTANT Price Quotes. Email: info@scribesdelight.com Phone: 1-800-866-7367 or TEXT US @ 617.733.5335 ~ Order Now! Ask about our Daily Flash Sales!

Flash Special! Our collection of all brass - stock* wax seal sets
A wonderful gift to inspire the art of writing and creativity in all of us! Call or text us at: 1.617.733.5335
$5 Each!! Every Gift set has 3 wax seals - choose your style:
Christmas, Flowers, Romantic, Animals, Historic
add Sealing Wax only $5! Every gift bag has 15 sticks of wax:
Deep burgundy wine, Grey Winter Flannel & Holiday Copper

These specials won't last long and are only available by phone or text: 1.617.733.5335
A terrific Gift ~ Collect them all!
*does not include custom wax sealers

Preserve history by following this time honored tradition. Personal and family crest wax seals on ancient documents are still accepted as valid in many states and countries as it is here in Massachusetts
It's that time of year ~ Fall reminds us to give thanks, share Family Holidays, celebrate Weddings

Didn't get an invitation to the Royal Wedding?, live like a Royal and give the gift everyone wants ~
a Family Crest or Monogram Embosser, matching wax seal, Amalfi Stationery and Journals and
a hip leather Meghan Markle styled tote to toss it all into!