Welcome to ELITE EMBOSSERS.COM
We are the Direct Source for Elite Embossers & Elite Replacement Inserts! z
manufacturers for Martha Stewart, Papyrus, Williams Sonoma, Shiny Brand, Ideal and embossers replacement inserts for most brands
"First, let me tell you just how much we have enjoyed your product! I bought your embosser as a gift for my bibliophile husband in the first few months of our marriage and I cannot begin to explain how excited it made him. We have around 1,700 books in our teeny tiny apartment. Nearly every one bears the imprint from your embosser. "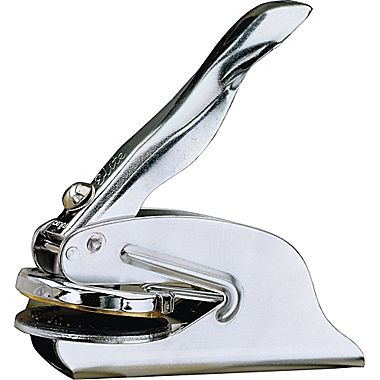 Address . Library . Wedding . Monogram.Company Logo* . Notary . Family Crest*. Justice of the Peace . Holiday . Kitchen & Design Embossers, Replacement Inserts & more!
Use our stock or your custom designs to create Your Unique: Invitations, Resumes, Stationery, Programs, Placecards, Presentation covers. Affordable luxury.
*Email your artwork to info@scribesdelight.com or Call: 1.800.866.7367, 781.771.9552 World-wide
24 hour Price quotes. Quick Turnarounds. Corporate & quantity orders welcomed. Order Today
Already have an Elite Embosser? Need a NEW Insert?
To remove your present insert:
1) Turn your embosser Upside down with lever hanging down. Photo 1

2)

Pinch together the front edge of two (round or rectangle) plates on your insert. Photo 2.
3) Hold your embosser by the body and move the insert back and forth until it releases the two gripper slots on your insert. Photo 2. 4) Pull your insert OUT. Photo 3.
5
)
ORDER your NEW Insert.
Collect all our designs and DESIGN your OWN!
1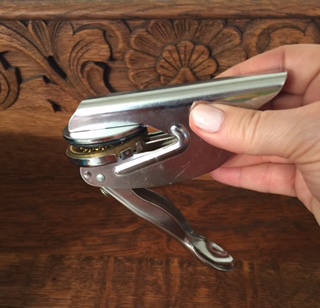 2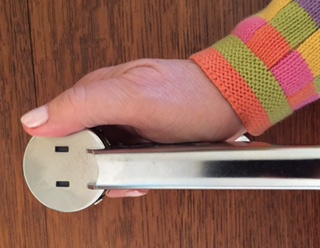 3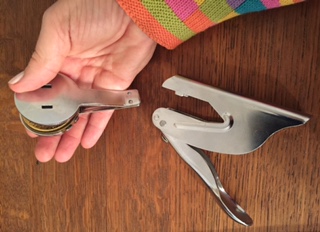 To insert your New Embosser Insert - 1) Hold your embosser handle upside down, with lever hanging down and opening facing the "V" shaped clip on the back of the insert, as in photo 3.
2) Pinch together the plates of your new insert, and move insert back and forth until gripper slots on insert lock into the teeth on handle, as shown in photo 2 then photo 1.